About the Director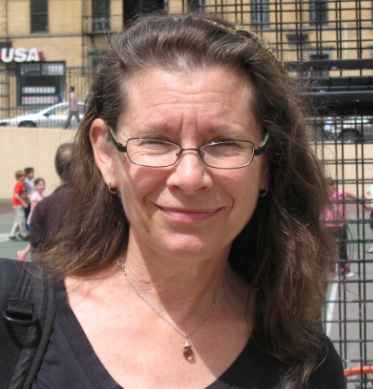 Meryl Danziger, AKA "The Music Genie," is the Founder and Director of Music House. A published author, Meryl's book Sing It! A Biography of Pete Seeger (Seven Stories Press, 2016) is the first biography of Pete Seeger for young readers. Meryl's career has reached into every corner of music from performance to education to writing. A published songwriter, her original songs, stories and plays are regularly performed by children of all ages, and her articles on education and music education have appeared in NEA Today as well as in Homeschooling journals nationwide. Her book, Music House: Liberating the Music Lesson, will be available shortly.  Meryl is a consultant and innovator for "Off the Hook Music Workshop" (Project Youth and Chamber Music). Formerly a member of the music department at the Little Red School House in NYC,  Meryl now devotes her time to Music House through speaking engagements, writing articles and blogs, and helping children and adults discover and nurture their "Inner Musician."
Meryl traces the roots of Music House back to her own childhood in a musical household where instruments were all around and informal musical exploration was a way of life. As a child, Meryl learned piano and guitar by ear. At the age of fifteen, after hearing a violinist in concert, she was inspired to begin lessons, which led to a twenty-five year career as a professional violinist in chamber groups and orchestras around the world.
After teaching private violin lessons for many years, Meryl began to question whether this type of study was really the best way for most children to become musically involved. When she began teaching general music in public school in 1985, Meryl felt as though she'd come out of a tunnel. Here was a chance to teach lots of kids lots of musical things. Over the next fifteen years, she developed her own unique approach to music education.
All musical and educational paths led to the creation of Music House in the year 2000. Begun as an experiment with one disillusioned seven year-old – a private lesson dropout – the program is growing and thriving. Through this approach, skeptical adults to child geniuses are finding their musical souls, and no one is more delighted than the founder herself.
Meryl's other passions include Yoga, dancing, jamming on electric bass and spending time with her three musical daughters and two musical granddaughters, with whom creating and sharing music is a constant activity.
Meryl can be contacted for speaking engagements, consultations, and general information at 212-744-8840.