Resources
Natalia Paruz is professionally  – and affectionately – known as "The Saw Lady." She is a fixture at various NYC venues, never without a saw in hand and a huge smile that can brighten the dreariest subway station. Check her out here.
A sneak preview of my new book: "Music House: Liberating the Music Lesson" – Click here
Todd Crowley is the "curator" of The Musical Petting Zoo. Todd understands that kids need time and space to explore instruments on their own. His website is here.
Check out this heartwarming video, "The Landfill Harmonic" by clicking here
Interesting and relevant links
The MusicHouse approach is very much in sync with Homeschooling. Find all sorts of useful information for Homeschoolers at this comprehensive resource.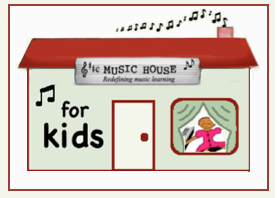 Musical puzzles and challenges to inspire
you to explore and experiment on your
own. (Okay, it's really for adults too!)
    Sascha recommends …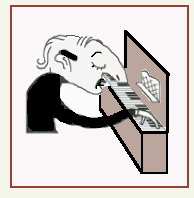 Meet Sascha! He looks pretty serious, but when you
get to know him, you'll see he has a playful side. He
will recommend interactive links and help you broaden
your musical knowledge.
For now …
Ever hear of a wrenchophone? A glassophone? Try a variety of mallet instruments right here.
These instruments were all made by kids. Maybe they will inspire you to try making your own! Take a look here.
One of my favorites: If you click on each horse at just the right time, they will sing in perfect harmony. If not, well … You will create some pretty interesting combinations! The horses live over here.
A wonderful place to browse all kinds of exotic instruments is the World Instrument Gallery. Click here.
Plus links to articles and quotes related to education and music learning
Stay tuned!